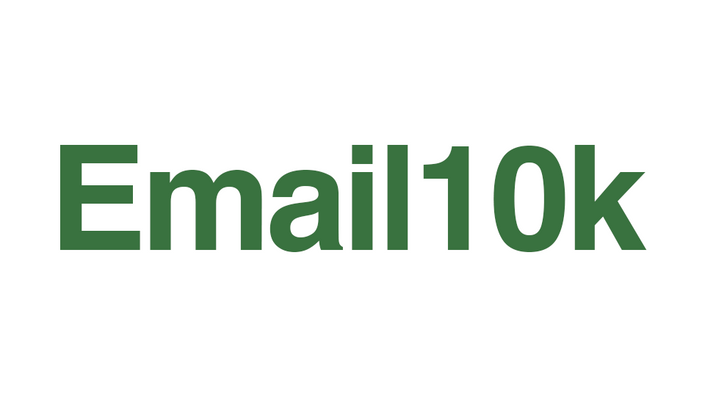 Email 10K
How to Find Billion Dollar Customers Without Paid Ads
My students have met with 100+ members of the Fortune 500 -- here's everything I know about how to do it profitably, with little or no experience.
What you'll learn
How to source
Identifying the perfect clients for your skill set is hard. I'll teach you how to build a pipeline of deal flow to maximize options and not settle.
How to negotiate
Finding large customers is only half the battle -- now you have to sell them on working with you. I'll share email scripts and sales training to close the deal.
How to grow
So you sold a few deals -- congrats! Now you need to scale it in order to sell passively and automatically. I'll help you scale from your first 100 days and beyond as an entrepreneur.
Featured Companies
Using these strategies, we've landed sales meetings with hundreds of companies including:
McDonalds (Fast Food)
Nike (Apparel)
Coca-Cola (Food & Beverage)
Jaguar (Automotive)
HBO (Entertainment)\
Twitch (Technology)
Dunkin Donuts (Food & Beverage)
The Home Depot (Retail)
Starbucks (Food & Beverage)
Netflix (Technology)
Alumni Testimonials
"Thanks to your advice I was able to book meetings with the Polish branches of Honda and Proctor & Gamble!"
-Stan Rymkiewicz
"You helped us bring in over $100,000 within the first three months of implementing everything!! Best money I've ever spent."
-Alex Schreck
"Our marketing agency is booked solid to the point we have to turn people away, we increased our prices because now we are providing more and better services and we have moved up to much higher scale clients!"
-Charles Kirkland
"Just closed 6k from yesterday. I'm literally sitting here laughing. Such a beautiful follow up."
-Pedram Ghozhat
"Thank you so much, if only my brain could work like yours. I'm still learning and I can see the progress. Had $3000 of work with an ad agency thanks to your method so 🙏🏽🙏🏽"
-Sophie Palmier
Case Study - $1.22 Million in Revenue
This is our actual business. We've met with hundreds of companies, coached hundreds of entrepreneurs how to sell, and generated a good amount of revenue in the process.
Case Study - Scaling from $0 to $10,000 a month
In 2015 I sold my first deal using this system for $2,000, a marketing review. From there I scaled the same offer to $5,000, then $10,000, now our marketing service regularly sell for $120,000 a year and more.
Your Instructor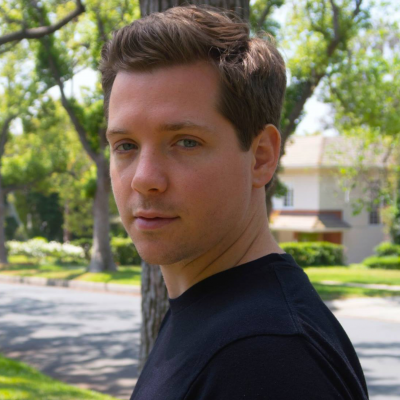 I'm Alex. I've been sharing everything I know since 2013. Since then I've created content that has been viewed over 3 million times about sales and leadership, and founded or worked senior roles at dozens of companies, including an 8 figure digital agency, and a tech company valued at over $100 million.
As founder and partner of Experiment 27, I'm no stranger to finding and meeting large companies. In fact, working with Billion Dollar Brands has become our entire strategy.
Frequently Asked Questions
Will this help me sell more?
Most businesses don't sell enough because they target companies that can't afford them (mostly restaurants, dentists and other local businesses). I've found that in order to sell more for your company, you need to target companies that can afford to pay you... companies with over $5 million in revenue.
How do I appeal to large companies?
We cover this in the course. It's a strategy you can start using right now to meet with Billion Dollar Brands and major companies that are dying to buy from you.
What if I've never sold anything before?
You can easily use this system to test your business ideas with actual customers, so you can find a business idea that appeals to the right customer and practically sells itself.